Bella Stone began in 2003 with 2 employees. We have grown steadily every year, since continuing to add members to the Bella Stone family, as well as homeowners and contractors to our list of satisfied customers.
As the founders of Bella Stone, we are still very much involved in the day to day process and still loving it. We're happy to talk to you anytime about how we can get you the kitchen/bathroom of your dreams.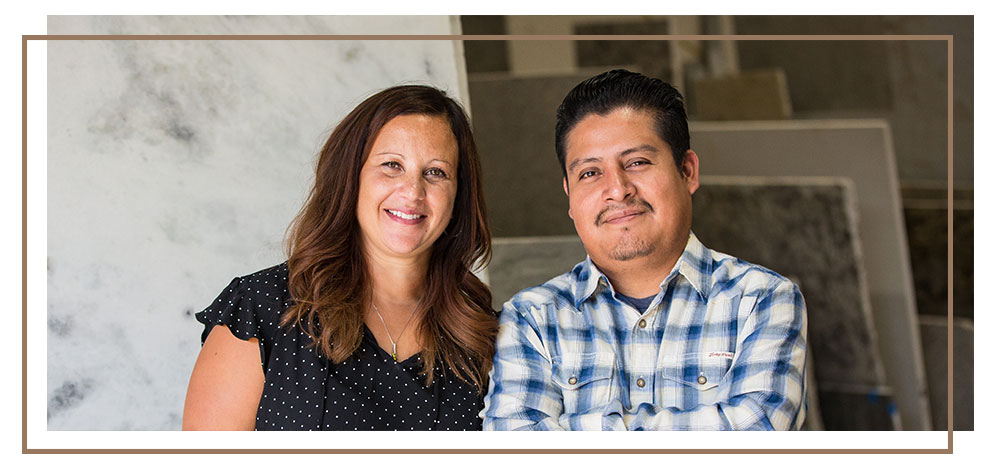 Locally Owned and Operated
Because we're locally owned and operated, there is no distance between Bella Stone employees or between Bella Stone and our customers. Each project is a free exchange of thoughts and ideas about how to give you the dream kitchen or bathroom you desire.
Unlike larger companies, nothing falls through the cracks here. Because there are no cracks – our teams are in constant communication to make your project go smoothly. And we're getting projects done quicker than ever and with improved precision (a win-win), thanks to our new state-of-the-art robot.