Bella Stone Custom Countertops
Beautiful. Durable. Affordable.
Imagine your kitchen or bathroom adorned in beautiful granite, quartz or marble. Talk about an instant change of atmosphere, not to mention a great investment in your home.
When you work with Bella Stone you get unparalleled care and attention to detail in design and installation, and thanks to our robot, flawless craftsmanship.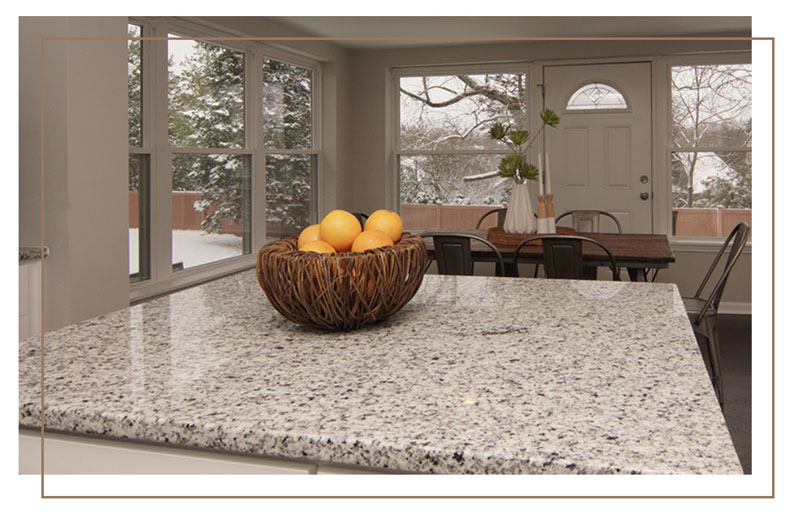 Granite, Quartz and Marble
Let our experienced design consultants assist you in selecting the material, cut and color that will make your kitchen and bathroom come alive.
There are hundreds of surface samples to choose from to get just the right look and feel for any application.
To help you narrow it down, you can even view larger slabs of many of the surfaces we carry, as we prepare them for other installations.
Our new digital fabrication robot redefines high-tech. It's the newest technology in super-precision laser cutting. Waterjet functionality keeps everything cool, while our robot makes flawless cuts fast. Come see it in action.